Class of 2001
Joshua Hallahan
Address: PO Box 11788 Kampala, Uganda or 26 Westerly Dr. Sicklerville, NJ 08081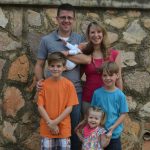 Schooling: Bachelors degree in Bible/Youth Ministry from Cairn University (formerly Philadelphia Biblical University)
Occupation: Missionary
Spouse: Kelly Hallahan
Children: Caleb, Seth, Elizabeth and Rebekah
Email address:
Class of 2004
Dylan Beatty
Address: 1711 East-West Rd., Honolulu, HI 96848.
Education: University of Hawai'i at Mānoa
Current PhD Student in Geography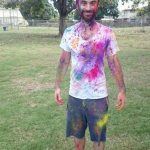 University of Hawai'i at Mānoa
M.A. in Geography    2015
Thesis: "A Sea of Rhetoric: Conjuring Kalayaan".
Rutgers University New Brunswick Campus
B.A. Highest Honors in History 2012
Honors Thesis: "The Devil in our Pews: Locating Latter-day Saints in Colonial Samoa".
Email address:
Peer-review publications:
Dylan Beatty. "Mamona and the Mau: Latter-day Saints amidst Resistance in Colonial Samoa." Pacific Studies. Vol. 37, No. 1 (April 2014): 48-74.
Dylan Beatty. "Discourses from Zion: The Church of Jesus Christ of Latter-day Saints and the Philippine-U.S. War." In review.
Class of 2005
Name:
Gregory J. Eaton Jr., Ph.D.

Year of Graduation:
2005
Address:
625 Quincy Court
Glassboro, NJ  08028
Schooling:
A.A. History, Political Science
B.S. Biological Science
Ph.D. Cell and Developmental Biology,
Tissue Engineering and Regenerative Medicine
Occupation:
Assistant Professor, Rowan University
Spouse:
Melissa (Moore) Eaton
Children:
Micah Benjamin
Email address:
Class of 2008
583 Elmer Rd Bridgeton, NJ
Schooling: Pensacola Christian College, Gloucester County College, Liberty University, Gloucester County Institute of Technology, Camden County Institute of Technology, Camden County College (present)
Occupation: CNC Programer/ Stainless Steel Finisher
Pictures arthurschultz88 @instagram           Email address: ">
Jeffrey W, Stuber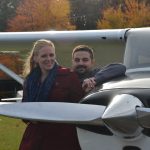 406 S Broad Street, Salem Va. 24153
A.A. Aircraft Engineering
B.S. Aviation Maintenance Management
Occupation:          Aircraft Pilot and Mechanic
Spouse: Hannah Stuber
Children: Piper and Mitchell Stuber
Email address:
Class of 2009
Michele (Zoback) Barrie 
Address – 3925 Carla Ann Rd. North Las Vegas, NV 89081
Schooling – BS Maranatha Baptist University
Occupation – Middle/High School Science Teacher
Spouse – Ryan Barrie
Children – Elias and Freya Barrie
Email address –