Gloucester County Christian School offers a number of activities for students to participate in for both academic enhancement, future ministry opportunity, and fun!
Academic Day
The Junior and Senior High School participate in separate Academic Day competitions each year within the GSACS. The winners of the Senior High School competitions are eligible to participate in the AACS National Competition hosted at Bob Jones University. GCCS has produced a number of national champions and finalists over the years. Check the school blog and calendar for details on recent and upcoming academic day news and schedules.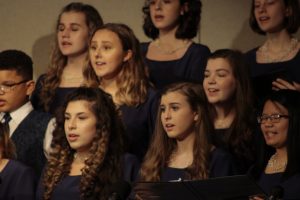 Some of the competition categories include:
Speech
Acting
Music (instrumental, vocal)
Bible quiz
Bible memory
Art
Photography
Academic testing
Bible Preaching
Woodworking
Short story/Poetry Contest
Drama (Grades 7-12)
Each year, the school produces a dramatic production in the spring. Tryouts are open to all students in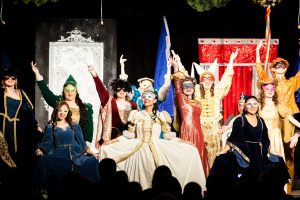 Junior and Senior High School. This is one of the highlights of the school year for many students and provides an opportunity for them to develop additional skills in public speaking and personal professionalism. Check the school blog and calendar for news and schedules each year. Special thanks to Mrs. Janet Iles for organizing, teaching, and overseeing the entire drama production each year.
Music
In addition to music competitions in Academic Day, the Junior and Senior High School students have opportunity to participate in various choirs and ensembles for school productions and ministry opportunities.
Yearbook (Grades 9-12)
The Conquest is photographed, compiled, and produced by members of the senior high school each year. The Yearbook elective gives students an opportunity to develop skills in writing, organization, photography, and publishing.  Special thanks to Mrs. Jennifer Turner for organizing and leading our students in the production of the yearbook.
Spelling Bee
The spelling bee is an annual elementary school program designed to help students grow in their development of the English language, spelling, and public speaking. Throughout the year, each class conducts internal spelling bees to develop a few top  students for the annual GSACS spelling bee.