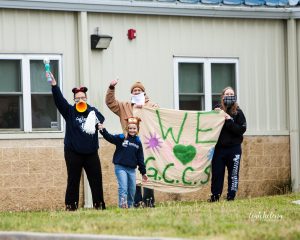 Thank you for your interest in Gloucester County Christian School!
The admissions process at Gloucester County Christian School involves the completion of a number of required forms. In most cases, the forms are to be completed by the parents of the student applying, but other forms must be completed by various references. To begin the application process at GCCS, please contact the school office to verify enrollment eligibility and availability. Should you have any questions, please contact the Admissions Department (856-589-1665, ext. 5) or use the Contact page on this website.
Once the admissions process has been initiated and your forms received, you will hear back from the office to confirm receipt of your information and to schedule a time to come in and meet with administration for your entrance interview.
Please explore the buttons below to find our forms, tuition, or even request a tour!