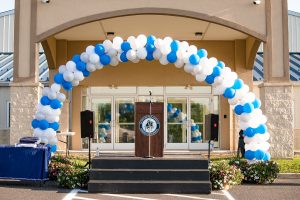 Gloucester County Christian School held its 38th commencement on campus and socially distanced on Saturday evening, June 6, 2020.
The commencement speaker was Dr. McAlister of Bob Jones University.
Graduation at GCCS is highlighted by the receiving of awards, scholarships, and of course, the diploma!
The following received special recognition:
Marissa Hartman – Valedictorian

Rhyan Centeno – Salutatorian

Liliana Carrano – Didaskalos Award (Future Teacher)

Myah Weeks – US Marine Corps Rose League Scholarship

The Conqueror Award is given to students who have continuously attended GCCS from Kindergarten to 12th grade: Zachary Griffin, Annie Russo, & James Stratton.
A special thanks goes out to the senior class advisor, Dawn Hunter!
Click to see more from our seniors HERE, HERE, and HERE.
Pray for our students as they begin their next journey into education and the work force!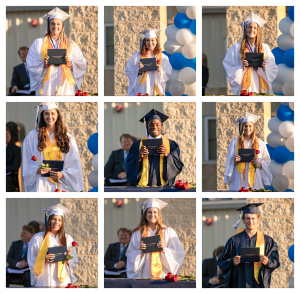 Attending Camden County College: Marlena Campana, Rhyan Centeno, Meadow Colella, Marissa Hartman

Attending Lancaster Bible College: Liliana Carrano, Jared Riggs
Attending Maranatha Baptist University: Robert Turner

Attending Middle Tennessee State University: James Stratton

Attending Rowan College of South Jersey at Gloucester County: Abigail Barnhardt, Jordyn Court, Antonia Dottoli, Mayshohn Govan, Justin Riggs, Myah Weeks

Attending Rowan University: Grace Harris

Attending Summit University: Liberty Santulli

Attending Word of Life Bible Institute, Florida Campus: Annie Russo
Photos: Ashley McAlister