I have 70 apps on my phone. I am not sure how that compares with your phone but I do find apps to be helpful. Bonnie and I visited New York City a couple of summers ago and found the subway (not the hoagie place) app to very valuable.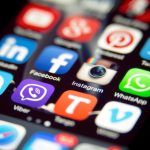 Here is a short list of apps that might make your life a little easier, organized and less stressed.
Dinner Spinner – "Get dinner on the table with less fuss and more fun." Dinner Spinner gives you instant access to AllRecipes.com's collection of recipes from over 30 million home cooks. FREE
Remember the Milk – Take your to-do anywhere with this app. Never forget the milk, or anything else, again. Unlimited auto-syncing. More than a shopping list- it is a great way to organize your life. FREE
iEmergency – You don't need different apps with iEmergency. It has a flashlight, white screen (for less battery use), area maps, GPS, weather forecast, one touch emergency dialer and much more. FREE
Mom's Daily Planner – Mom's Daily Planner is a full-featured and intuitive organizer. Grocery list, to-do list, chores, calendar, budget- all in one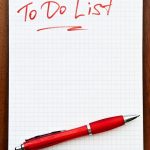 package. FREE
Baby Connect – This was a  #1 featured app on the AppStore. It has graphical reports, trending charts, medicine, vaccine and growth tracking, timers, and reminder alarms. It can sync with your spouse, baby sitter, nanny, or day care. $4.99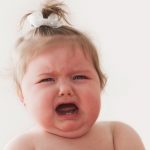 White Noise – Recommended by Dr. Oz as a miracle for better sleep. Sleeping and relaxing can be enhanced by the ambient sounds of the
environment. Helps quiet newborn babies that wake up at 2:00 AM. Relaxes and reduces stress, pacifies fussy babies (and husbands). Increases focus. Soothes headaches and migraines. $1.99
Chore Monster – Listed in Parents Magazine's Top 70 Apps for Families. Chore Monster makes chores fun and engaging and rewarding for your kids. Kids earn points. Points are used to plan a reward system. FREE
Grocery IQ – Another #1 app. Lists can be built using text, bar codes, or voice search. You can sync it with GroceryIQ.com. "It is the king of coupons." GiGaOM.com FREE
The comments and descriptions were taken from the app itself. I hope you can find some of these helpful. Who doesn't want a baby that is soothed or a more organized life?
Don Netz- Principal