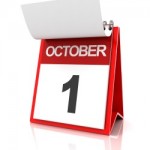 Admissions Policy
To enroll in Kindergarten, a child must be five by October 1 of that school year. All parents of incoming students and any of their students in grades 7-12 will be interviewed prior to acceptance. A recent report card and achievement test results should be brought to the interview. Because of the purpose of our school, at least one parent must be a born-again Christian and present a written testimony of his/her salvation during the interview. Also, the family should be regularly attending a Bible-teaching church.
Non-Discriminatory Enrollment Policy
GCCS does not discriminate on the basis of race, gender, color, national or ethnic origin in administration of its educational policies, admission policies, athletics, and other school-administered programs.
School Dress Code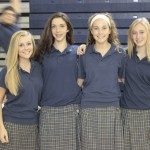 A dress code has been established to meet spiritual principles and for the practicality, comfort and safety of the student. A uniform is worn by all students in grades Pre-Kindergarten through Twelve. Our uniforms come from the Flynn and O'Hara Uniform Company.
Student Conduct
The administration at Gloucester County Christian School has developed a number of policies to govern student conduct in order to facilitate the most Christ-honoring and Scripture-centered environment as possible. Parents, students, and staff need to recognize, however, that our handbook contains statements that are "Thus saith the Lord" and "Thus saith the School." We would do well not to confuse the two. Many of the policies are designed to make life here at school run smoothly. There are some obvious rules that come from biblical principles and are enforced to help maintain a testimony and example to others.